We like to keep it simple. Although some vary, most of our pitches are approximately 10 x 10 metres. Our ground is mainly flat with some slight sloping undulation in places. This makes for good drainage in wet conditions. All pitch prices include two persons. For simplicity the only additional charges are for extra persons, dogs and vehicles (necessitating use of our car park). We do not charge for awnings, pup tents (provided they can fit on the pitch with the required 3 metre fire gap), use of an iron in the laundry, the toilets, showers … or sunshine! What's more, the WiFi is free now too! We should say we are unable to accommodate super-sized tents during peak season unless booking and paying for two adjacent pitches. Please also be aware we are an adults-only 18+ site from 1st March 2022
We have three types of pitches:
---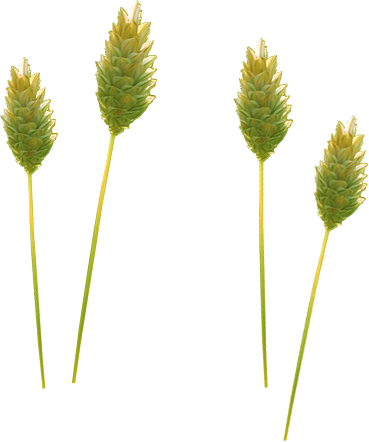 Small grass pitch
---
Three smaller basic grass pitches that cannot have an electric hook up but do have nearby water supply. Only suitable for smaller two person tents or camper vans. They will not accommodate family size tents, motorhomes or caravans.
---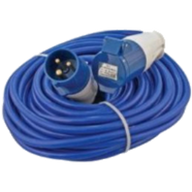 Electric grass pitch
---
A basic grass pitch with an electric hook up point and nearby water supply. Some of the electricity points are nearby and not necessarily on the pitch. We therefore advise bringing longer cables. We are able to lend extension cables (with a deposit) where our supplies permit. We have a small area of three pitches aside from the others for those that prefer an adult only enclave!
---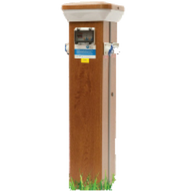 Premium (Hardstanding) Pitch
---
The all singing pitch. Situated on level, hard-standing Blue Elvin gravel, the pitch includes electricity, water, television and grey waste water disposal points on an illuminated bollard.
2021 Pitch Fees
---
PRICES INCLUDE VAT & TWO ADULTS
ALL EXTRA PERSONS - £6 each per night
INFANTS UNDER 5yrs - £3 each per night

DOGS - £2 each per night
RV's over 28'
(telephone to check availability)
2nd JAN TO 2nd APR

25th SEPT TO 17th DEC
PER NIGHT
3rd APR TO 9th JUL
4th SEP TO 24th SEP
PER NIGHT
10th JUL to 3rd SEP
18th DEC to 7th JAN
PER NIGHT
---
General Notes
Our office is open 9am to 5pm Monday to Friday. If you arrive outside these hours please use the red telephone box outside the office to contact the on-site duty warden to  advise us of your arrival. Press '#' followed by '1' and you will be put through free of charge. Duty wardens live on site and are available 9am to 9pm seven days a week and will assist  Latest arrival time 9:00pm.
If your booking is between October and March there may not be a member of staff immediately available on arrival outside office hours, though guidance will always be available via a call from the telephone box (as above) until 9pm.
Cosawes Park is principally a quiet, peaceful, Residential Retirement Home Park. The proprietors, residents and regular campers would very much value your consideration of the very peaceful nature of the setting whilst you enjoy your stay here. Please ensure you respect appropriately discreet noise levels and be aware that a consequence of our valley location is that sound resonates easily. Dogs should be prevented from recurrent barking. We operate a strict policy of no noise between 11.00pm and 7.30am. If you are returning to or leaving the park between these hours, please do so quietly.